With Payroll Express, we handle the hassle while you hand out the checks!
Our goal is to minimize the headache of payroll and payroll taxes for you. We stress personalized service and confidentiality, and we stand behind the quality of our payroll services. Our guarantee is simple: Timely, accurate payroll preparation or we pay the penalties!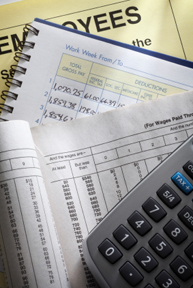 Call us today
... saving time and money is just another way to make money!